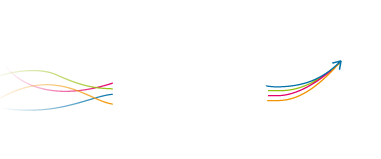 How do we evaluate your idea ?
Within three days after your submission, you will receive a confirmation email from our team informing you of who will follow-up with you on your idea.
We get together on a regular basis to evaluate all submitted ideas. During these meetings, it will be decided whether MD Start will continue to explore your idea or if the idea does not fit the MD Start model or objectives.
If we are interested by the idea, we will contact you in order to review it further and get additional information. At this point, we would most probably arrange a meeting or phone discussion with you.
If after review, your idea does not fit the MD Start model or objectives, you will be notified. We will do our best effort to explain why we cannot pursue your idea, but due to the number of submissions, we cannot guaranty a detailed explanation.
If your idea was originally submitted through the Medtronic Eureka website (www.medtroniceureka.com):
You were asked by Medtronic to submit your medical device innovation through a Confidential Idea Submission Agreement. As a global medical device leader, Medtronic has the tools and experience to collaborate with inventors across a broad range of innovative ideas.
However, Medtronic is not in a position to pursue all Eureka submissions, and as such, if agreed to by the inventor, might refer some of the Eureka submissions to MD Start, which will proceed to an independent evaluation.
In order to respect the Confidential Idea Submission Agreement you entered with Medtronic, Medtronic does not transfer anything else than your name, contact information and the title of your invention to MD Start. Specifically, any attached document you might have sent to Medtronic will not have been transferred to MD Start. Therefore, MD Start will ask you to describe your idea again if they are interested in knowing more. The evaluation process at MD Start will then follow what is stated above.
In case MD Start declines further development on your invention, Medtronic might want to hear from you. MD Start has regular interactions with the Medtronic Eureka team and will let you know if there is an opportunity for you to share your idea with Medtronic.
On the Medtronic Eureka website (www.medtroniceureka.com), you will be asked to submit electronically your medical device innovation through Confidential Idea Submission Agreement to ensure that both your rights and Medtronic's terms and conditions are clear. Therefore you can document your idea with sketches, illustrations, narratives, explanations, and any analysis that precisely and accurately describes your idea, and how it is structured and works. This helps to better evaluate your medical device innovation.